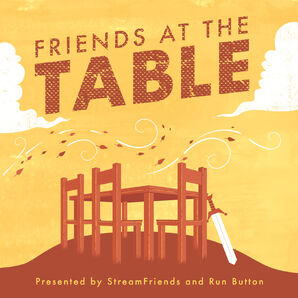 Seasons of Hieron
is the first season of
Friends at the Table.
It is a "post-fantasy, post-post apocalyptic" game of
Dungeon World
.
The season centers around two groups of adventurers on the continent of Hieron, a land devastated by a cataclysmic event an unknowable amount of years previously.
Seasons of Hieron is mostly played in Dungeon World, with special supplements. In the holiday special, Dungeon World is mashed up with Sherlock Holmes: Consulting Detective as the players are called to solve a murder. Episode 20 also uses The Sundered Land to create a myth about one of the setting's gods.
See also
Edit
Ad blocker interference detected!
Wikia is a free-to-use site that makes money from advertising. We have a modified experience for viewers using ad blockers

Wikia is not accessible if you've made further modifications. Remove the custom ad blocker rule(s) and the page will load as expected.