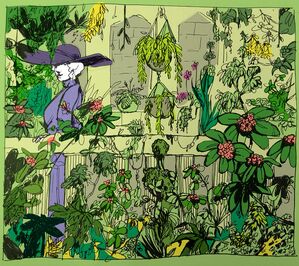 The Hanging Gardens of Maelgwyn, also known as Maelgwyn Park, are a landmark of Chrysanthemum Parish in Marielda, built upon the looming abyss of where the tower of the mages from the University once stood. They are named for Maelgwyn, the inspirational leader whose cult has grown since he disappeared during the Quiet Year.
In addition to the verdant flora, the Gardens are also home to various shops.
Ad blocker interference detected!
Wikia is a free-to-use site that makes money from advertising. We have a modified experience for viewers using ad blockers

Wikia is not accessible if you've made further modifications. Remove the custom ad blocker rule(s) and the page will load as expected.